Thank you WeGaveWhat community for volunteering with JASA!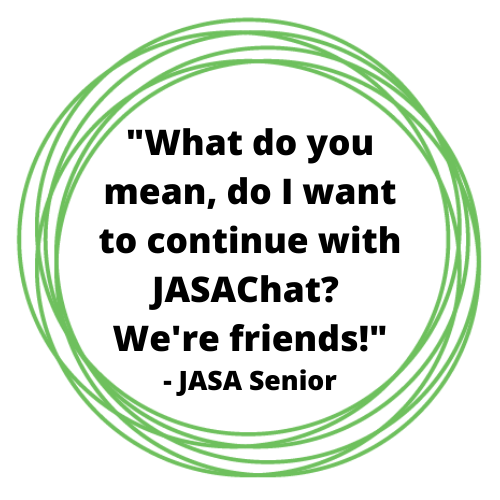 At JASA, we are particularly affected by COVID-19 crisis. The 40,000 older New Yorkers who rely on us are more at risk both from the virus itself as well as being isolated in their homes. Our staff on the front lines deliver meals, provide home care, and keep tenants safe. Our staff behind the scenes make thousands of calls each week to make sure seniors have what they need and know they are not alone. Click here to see how our staff of heroes have responded to the pandemic.
In March, we launched the JASAChat program to connect volunteers with seniors for a weekly phone or video chat. The response has been remarkable -- to date, we've made nearly 200 matches resulting in 1,000+ conversations.
Fill out the WeGaveWhat x JASAChat Application Here
The need for volunteers continues to grow and we hope you will sign up to be part of our caring community. Seniors and their families count on us, and we count on you!
Contact volunteer@jasa.org or 212.273.5320 for any questions.